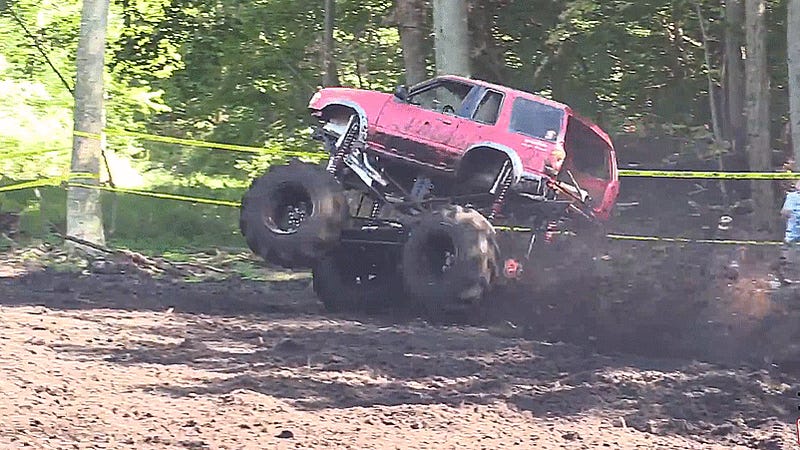 The cat-righting reflex is actually a real thing, spawning the age-old saying that "a cat always lands on its feet." What I didn't know is that this massive Ford Explorer monster truck has the same reflex.
Bask In The Classiest Glory Of This Mud-Coated Monster-Truckified Limousine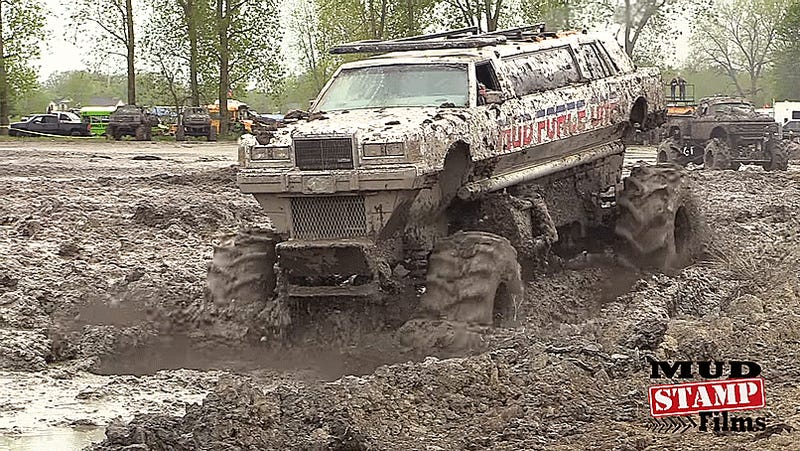 Sometimes you just see a vehicle that's so gloriously silly and impractical that you must have it. Here is a Lincoln Town Car limousine called "Mud Force One" that's been lifted for one glorious purpose: ultimate mud domination. It's such a rolling contradiction that I'm in love.
Put Fear Into Truck Owners Everywhere By Jumping Another Truck On Your Way Into The Mud
Jumps are rad. Mud is fun. Everything about this jump- and wheelie-filled mud pit video will delight every redneck bone in your body. If you don't watch this and feel the need to rip through the muck afterward, I'm not sure we can be friends.